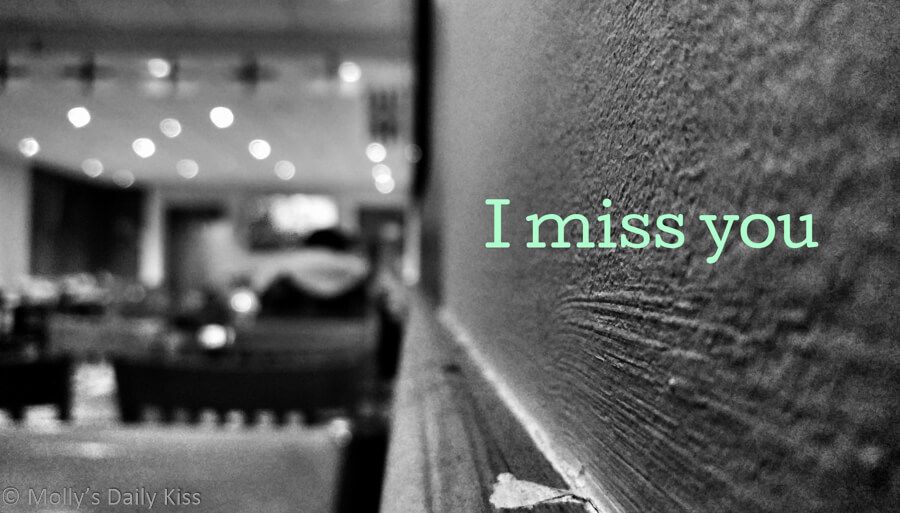 I miss the early morning messages that started the day, I miss the late night ones that ended it. I miss telling you I'm home safe.
I miss counting sleeps until I got to see you, I miss the sense of happiness and anticipation when I was going to.
I miss watching bake off together. I miss your mac cheese. I miss the mundane things like shopping together.
I miss those eyes so full of fire, I miss the girly giggles. I miss the beautiful face that could make me feel better no matter how bad I felt. I miss your voice, I miss being booped.
I miss holding you, I miss the passion in your kisses. I miss that once we were together the world could burn and it wouldn't matter.
I miss kisses in the rain. I miss the intensity of being balls deep, I miss my toes curling, I miss the taste of you.
I miss the feeling that everything was alright when you were in my arms. I miss being able to sleep soundly when you were. I miss our wee ten minutes.
I miss the memories we hadn't yet made together. I miss feeling like I actually mattered in the world. I miss being part of us, being part of something greater than the sum of our two parts.
I miss the soul that you gave to me. I miss smiling when I think about you instead of fighting tears. I miss loving you, I miss being loved. I miss my muse, my inspiration, my whole reason to get up in the morning.
I miss you